Please pick the best answer.
These images show characteristic findings of which of the following diseases:
A) IgG4-Related Disease
B) Lupus Nephritis
C) Sjögren's Syndrome-Related Tubulointerstitial Injury
D) Anti-Brush Border Antibody Tubulointerstitial Nephritis
E) Aristolochic Acid Nephropathy
F) Mesoamerican Nephropathy
Answer: D. Immune complex tubulointerstitial nephritis due to autoantibodies to the proximal tubule brush border is a recently described entity arising from IgG autoantibodies targeting the proximal tubule brush border. Associated immune complex deposits were also reported within the proximal tubule basement membranes and focal, segmental subepithelial space, reminiscent of early membranous glomerulopathy. Further reading: https://www.ncbi.nlm.nih.gov/pubmed/26334028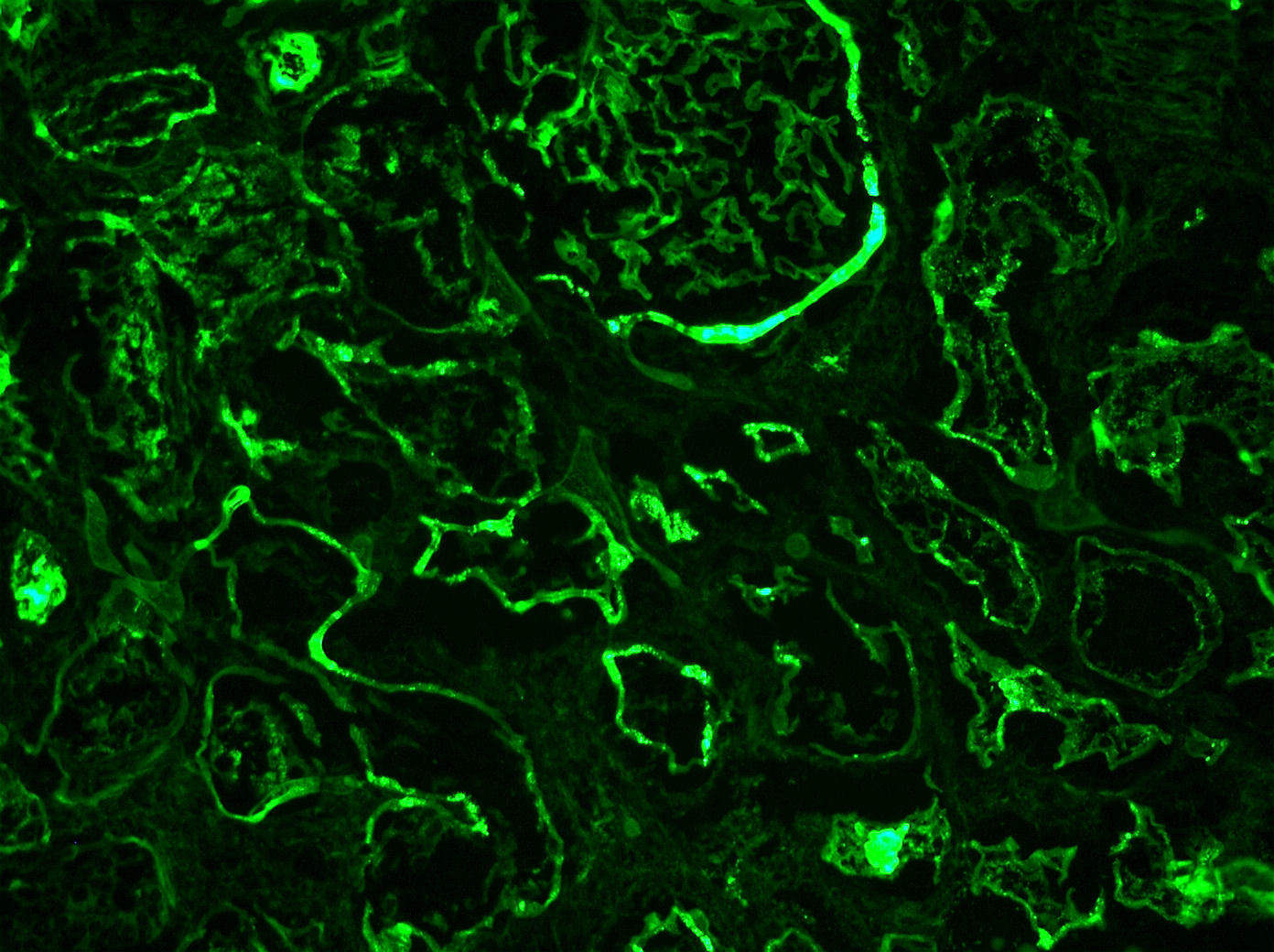 Quick note: This post is to be used for informational purposes only and does not constitute medical or health advice. Each person should consult their own doctor with respect to matters referenced. Arkana Laboratories assumes no liability for actions taken in reliance upon the information contained herein.